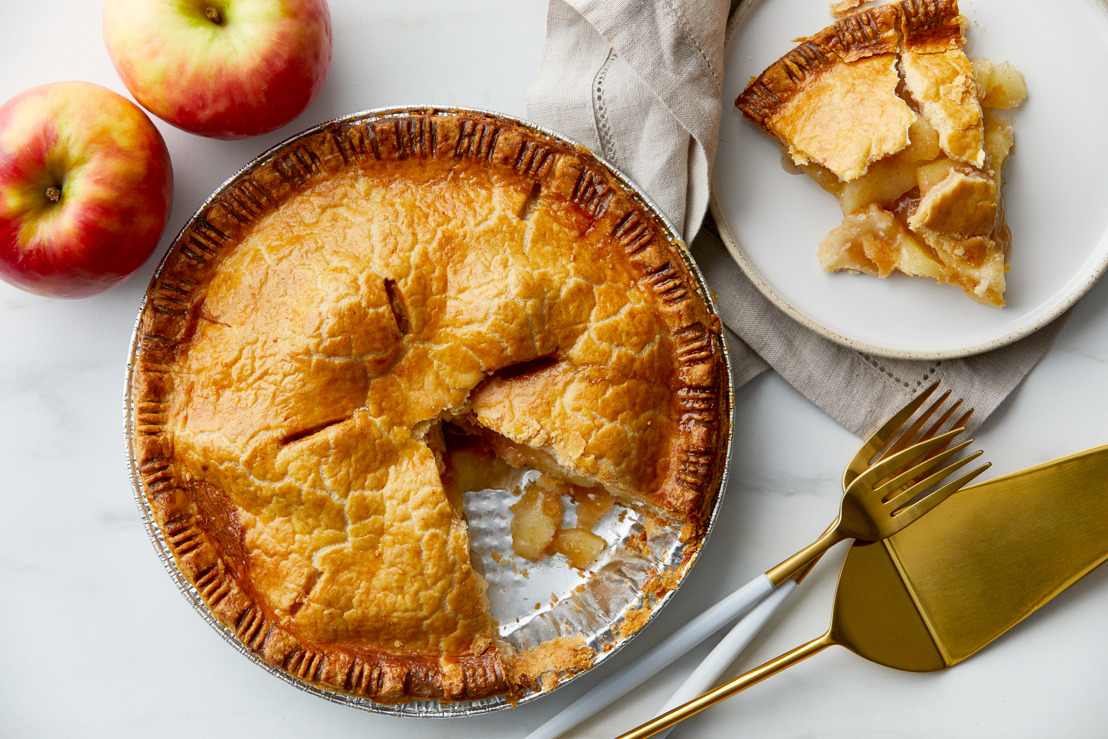 The Fresh Market partners with No Kid Hungry for Fill the Plate Fundraiser
Specialty grocer hosts fresh schedule of in-store "fall favorites" sampling events
Wednesday, August 23, 2017 — The Fresh Market is a specialty grocer focused on providing fresh, delicious food with friendly service in a warm and inviting atmosphere. From seasonally fresh produce to exceptional quality meat and seafood, signature baked goods and thousands of organic options, The Fresh Market is dedicated to offering guests the most delicious ingredients and inspiring meal solutions.
WHAT/WHEN:
The Fresh Market's October happenings
The Fresh Market's 176 store locations warmly welcome guests to experience the following sampling events and meal deals this October:
Fill the Plate Fundraiser – October 4-31
Did you know one in six children suffers from hunger? To help fight food insecurity among children, The Fresh Market is hosting a Fill the Plate in-store fundraiser from October 4-31, where guests can make a donation at check-out to support No Kid Hungry. Together, The Fresh Market and No Kid Hungry are working to end childhood hunger in America by connecting kids in need with nutritious food, while teaching families how to cook healthy, affordable meals. To date, The Fresh Market has raised over $1 million for No Kid Hungry, helping provide over 10 million fresh and delicious meals to hungry children.
Apple Sampling Events – October 7-8 from noon-4 p.m. each day
Apple season is finally here! In-store samplings will offer the freshest and most delicious apples, including SweeTangos, crisp and sweet with a lively touch of citrus, honey and spice; and honeycrisps, boasting a juicy, refreshing sweetness reminiscent of fresh apple cider. Other apple delicacies include harvest bisque, apple pie à la mode and savory SweeTango apple broccoli salad.
Sampling stations in each department will offer appealing apple flavors:
Sample all-things apple with honeycrisp and SweeTango apples topped off with The Fresh Market's creamy caramel sauce; sweet Apple Wedge Cider made with three apple varieties; sweet apple pie perfectly paired with The Fresh Market's ice cream; and in select stores, an apple pie smoothie made with plant-based protein – perfect for a healthy breakfast or post-workout snack
Warm up with harvest bisque soup, a bowl of comfort that includes butternut squash and carrots pureed with ginger, nutmeg and cinnamon – topped off with diced apples, sweet potatoes and a touch of rosemary
Savor SweeTango apple broccoli salad made with SweeTango apples, broccoli, raisins, red onions and walnuts in a yogurt dressing
Taste the season with The Fresh Market's exclusive Dewey's cookies in a variety of flavors: soft baked lemon bar, soft baked triple chocolate brownie, soft baked banana pudding, crispy caramel popcorn, crispy brown butter sea salt and crispy pecan praline
Sip on robust flavors of pumpkin, The Fresh Market blend and decaf hazelnut coffee with samples of Chocolove salted almond butter chocolate bar
Halloween Events – October 28-29 from noon-4 p.m. each day
It's the most spook-tacular time of the year and The Fresh Market is celebrating! Guests can get a taste of Halloween treats from October 28-29 with samples of SweeTango and honeycrisp apples, veggie noodles and pumpkin pasta sauce, sweet potato biscuits, cream cheese biscuits, pumpkin butter, varieties of chocolates and cheeses and more. The Fresh Market has all of the treats and none of the tricks at this year's Halloween sampling event!
Sampling stations throughout the store will tempt guests with a variety of indulgences:
Enjoy the citrus, honey and spices of SweeTango apples, along with the crisp, juicy and sweet taste of honeycrisp apples paired with The Fresh Market's creamy caramel topping
Mix things up with a twist on a traditional dish and try butternut squash, sweet potato, zucchini or beet veggie noodles topped with The Fresh Market's pumpkin pasta sauce made from a simple blend of pumpkin puree, Italian plum tomatoes, heavy cream, basil and spices that captures a flavorful taste of the fall harvest
Spread The Fresh Market's sweet and smooth pumpkin butter and Vermont Village organic apple butter on pancakes, toast or even in desserts
Celebrate National Chocolate Day on October 28 with The Fresh Market's spread of chocolates, including rich-bodied Lindt's 78 percent chocolate; fair trade Endangered Species chocolate bars; and Hu dark chocolate cashew butter with vanilla bean
Cheese, please! Pair The Fresh Market's New Zealand cheddar; buttery Fromage D'Affinois; and creamy Reypenaer Gouda with samples of chocolate for a unexpected, flavorful experience
Indulge in a pumpkin pie smoothie packed with plant-based protein from brown rice, pea, chia and hemp in select stores or energize with a selection of coffee including The Fresh Market Blend, pumpkin spice, pumpkin spice decaf and chocolate cherry kiss
Guests may visit thefreshmarket.com for more information and event updates.
WHERE:
The Fresh Market's 176 store locations nationwide
For local store information, please visit thefreshmarket.com/locatemystore.
MORE INFO:
For more information, please visit thefreshmarket.com and The Fresh Market on Facebook, Twitter, Instagram and Pinterest.