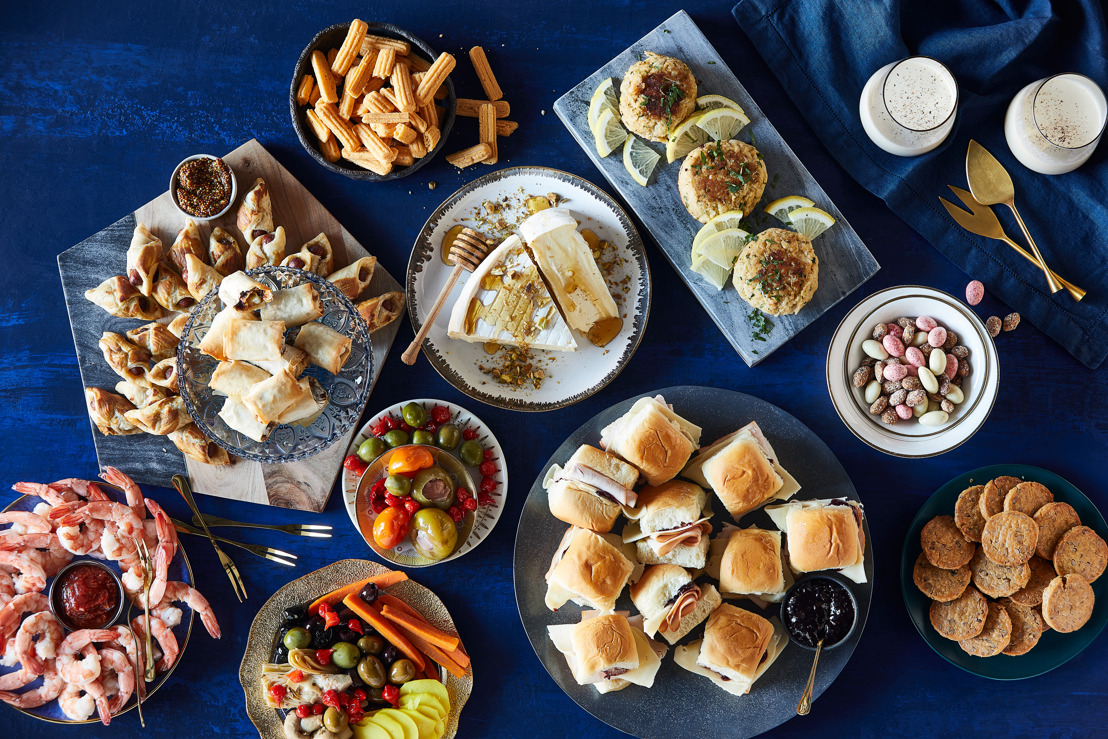 The Fresh Market offers delicious inspiration with "Easy Holiday Entertaining" December 2-3
Specialty grocer invites guests to prepare for holiday gatherings with samples of seasonal favorites
Monday, November 27, 2017 — The Fresh Market is a specialty grocer focused on providing fresh, delicious food with friendly service in a warm and inviting atmosphere. From seasonally fresh produce to exceptional quality meat and seafood, signature baked goods and thousands of organic options, The Fresh Market is dedicated to offering guests the most delicious ingredients and inspiring meal solutions for the holidays.
WHAT:
"Easy Holiday Entertaining" Sampling Event
The Fresh Market is prepared to help hosts entertain with holiday favorites – from appetizers to desserts – at its Easy Holiday Entertaining sampling event on Saturday, December 3 and Sunday, December 4 from noon – 4 p.m.
Sampling stations throughout the store will offer fresh, delicious holiday inspiration:
Sip on signature, alcohol-free cocktails made from crisp, balanced Q Drinks soda flavors including the spicy Paloma cocktail, as well as the cranberry smash cocktail – garnished with The Silver Palate maraschino cherries or The Fresh Market garlic stuffed olives. Adults can add a kick to each cocktail with an alcoholic beverage of choice
Savor creamy Fromage D'Affinois and serve at home with fig spread, Marcona almonds, candied nuts, salame di Parma, honey and any white wine. Add buffalo chicken or Italian meatball sliders to the mix for the perfect hors d'oeuvres spread at any holiday gathering
Delight in a tropical treat with The Fresh Market's coconut shrimp paired with Stonewall Kitchen mango curry grille sauce, ready to heat and serve – leaving less stress for the host and more joy spending time with company
Taste Maryland crab cakes made with simple flavors that enhance the delicious natural flavor of the crab – made to enjoy baked or sautéed and paired with Stonewall Kitchen lemon herb aioli
Less prep and more party – sample The Fresh Market's selection of holiday appetizers including maple Dijon fancy franks, trio quiche collection and fig and ginger brie rolls
Indulge in holiday sweets including The Fresh Market's gingerbread take and decorate mini platter – perfect for kids of all ages – and a selection of spice drops and peppermint puffs/sticks
WHEN:
"Easy Holiday Entertaining" Sampling Event
Saturday, December 2 – Sunday, December 3
Noon – 4 p.m.
WHERE:
The Fresh Market's 176 store locations nationwide
For more information, please visit: thefreshmarket.com/holiday.
MORE INFO:
For more information, please visit thefreshmarket.com and The Fresh Market on Facebook, Twitter and Instagram.