The Fresh Market kicks off new year with grab-and-go "Little Big Meal" offerings
Specialty grocer makes dining at home delicious and affordable with inspiring meal solutions each week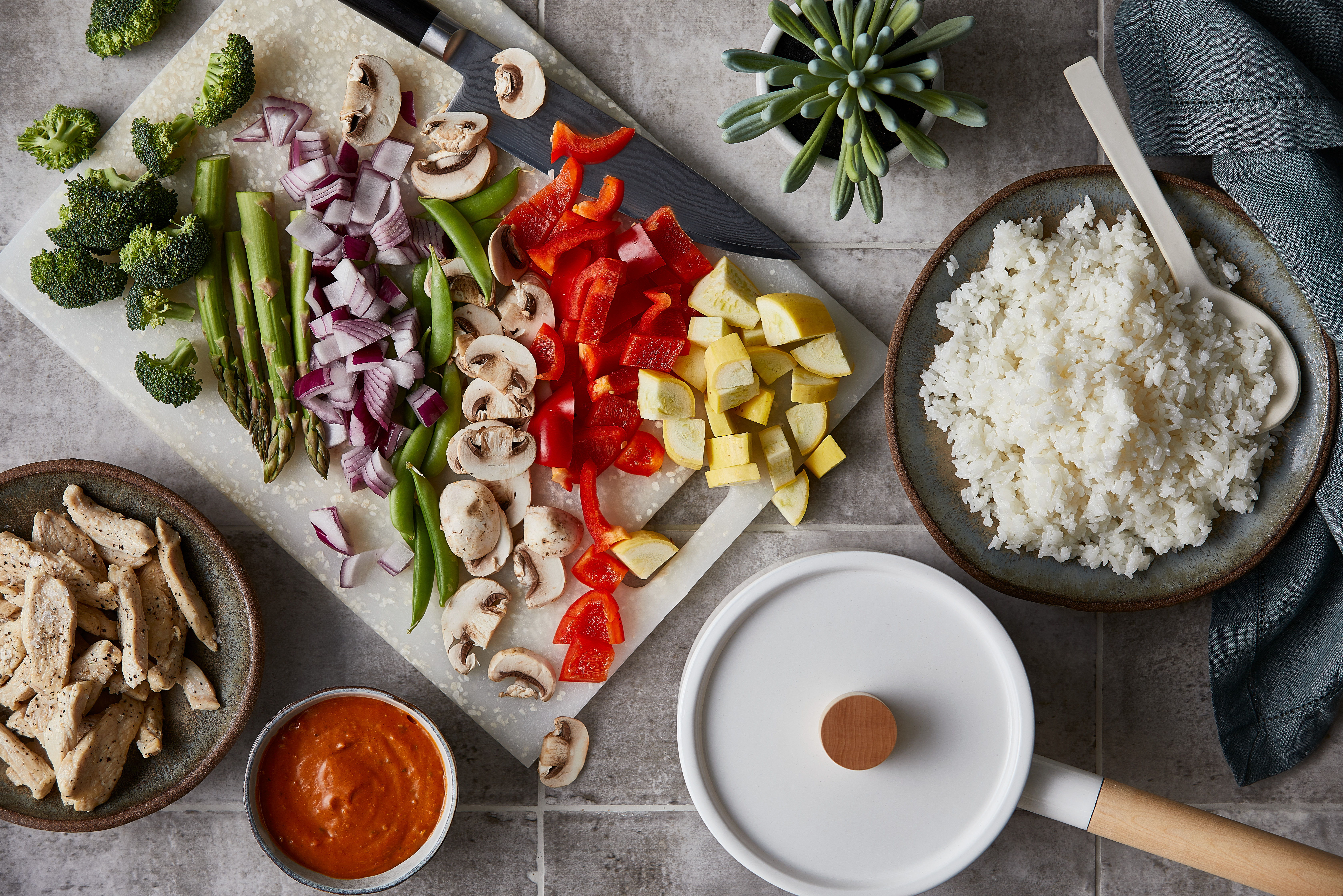 The Fresh Market is a specialty grocer focused on providing fresh, delicious food with friendly service in a warm and inviting atmosphere. From seasonally fresh produce to exceptional meat and seafood, signature baked goods and thousands of organic options, The Fresh Market is dedicated to offering guests the most delicious ingredients and inspiring meal solutions.
WHAT/WHEN:
The Fresh Market's signature "Little Big Meal" program has been taking the guesswork out of preparing a deliciously different dinner at an affordable price for busy families each week since 2014. Available at all of the grocer's 176 stores nationwide, grab-and-go meals offer satisfying solutions to the perennial "What's for dinner?" question. Guests may simply stop by the "Little Big Meal" display any day of the week to choose from a variety of fresh ingredient options to help make every day eating nothing short of extraordinary.
Each "Little Big Meal" recipe is tastefully curated with the season's finest quality, hand-picked ingredients and offers a quick and easy wholesome meal for four – available throughout the month for $25 or less!
December 27 – January 2 – Slow Cooker ($20)

Save time while enjoying plenty of flavor with this slow cooker Little Big Meal! Choose between boneless Boston butt or antibiotic-free boneless chicken thighs and pair with Stonewall Kitchen coconut curry, coq au vin or pulled pork simmering sauce for a rich, delicious base. Combine it all together with a slow cooker kit - which includes red potatoes, carrots, white onions, celery, baby bella mushrooms and bay leaves - and serve with choice of long grain wild rice or rice pilaf in original, garlic herb or toasted almond. Close the delicious dinner with a ten-count of almond, brownie, raspberry or peanut butter and jelly pillow cookies for dessert!

January 3-9 – Stir Fry ($20)

Please every hungry tummy with this delicious stir fry! Pack the protein with choice of sirloin steak strips, chicken breast strips or one pound of peeled and deveined shrimp and fold in a vegetable stir fry kit. Add healthy carbs with jasmine, white or brown rice and mix with choice of Saffron Road simmer sauce in lemongrass basil, Korean stir fry or Thai red curry. Serve the meal alongside 12-count of vegetable spring rolls, 16-count pork pot stickers or 16-count chicken pot stickers, sure to satisfy cravings of all kinds!

January 10-16 – Chicken Parmesan ($20)

Start this Little Big Meal favorite off with savory chicken parmesan and add a cheesy topping with choice of The Fresh Market's signature cheese shreds in Italian blend or mozzarella. Serve atop Organico tomato basil, marinara or kale basil sauce and a variety of authentic Garofalo pastas, including spaghetti, pasta bucatini, fusilli or penne ziti rigate. Add greens with choice of Earthbound chopped salad kit in Asian, barbecue ranch or Southwest to finish off this satisfying meal!

January 17-23 – Tacos ($20)

Give the family something to taco 'bout with this Little Big Meal! Choose a protein option from chicken breast strips, extra lean ground sirloin, ground turkey or peeled and deveined shrimp. Make it saucy with Frontera skillet sauces in key lime cilantro, New Mexico, veggie or Texas original and wrap it all up in a choice of tortilla, including green chili, white or yellow corn or handmade-style flour. Sprinkle on a little cheese, please! Choose from The Fresh Market's signature shreds in mild and sharp cheddar or Mexican mix and pop on a dollop of Daisy sour cream. Guacamole options include original, spicy, homestyle or spicy pico – all equally delicious! Finish off the meal with 12 Crispie cookies in chocolate chip, heath, salted caramel, almond, brownie, oatmeal raisin, kitchen sink or cranberry almond.

January 24-30 – Chicken Roll-Ups ($20)

Warm up on brisk nights with chicken roll-ups, available in a variety of flavors including parmesan, portabella, venezia or cordon bleu. Mix the chicken roll-ups with a roasting kit full of hearty veggies, such as broccoli, red potatoes, cauliflower, zucchini and thyme. A choice of bowtie pesto salad or honey lemon bowtie salad will have everyone at the table clamoring for more! Guests will want to save room for dessert with eight-count of cookies in chocolate chunk, honey oatmeal raisin, white chocolate macadamia, chocolate chunk toffee, kitchen sink or peanut butter chocolate chip!
WHERE:
The Fresh Market's 176 store locations nationwide
For local store information, please visit www.thefreshmarket.com/locatemystore.
MORE INFO:
For more information on the "Little Big Meals" program, ingredients and recipe ideas, please visit www.thefreshmarket.com/littlebigmeal and follow along on Facebook, Twitter, Instagram and Pinterest.