The Fresh Market hops into spring with new tastes and flavorful Easter spread
Specialty grocer announces in-store sampling events; showcases fresh seasonal recipes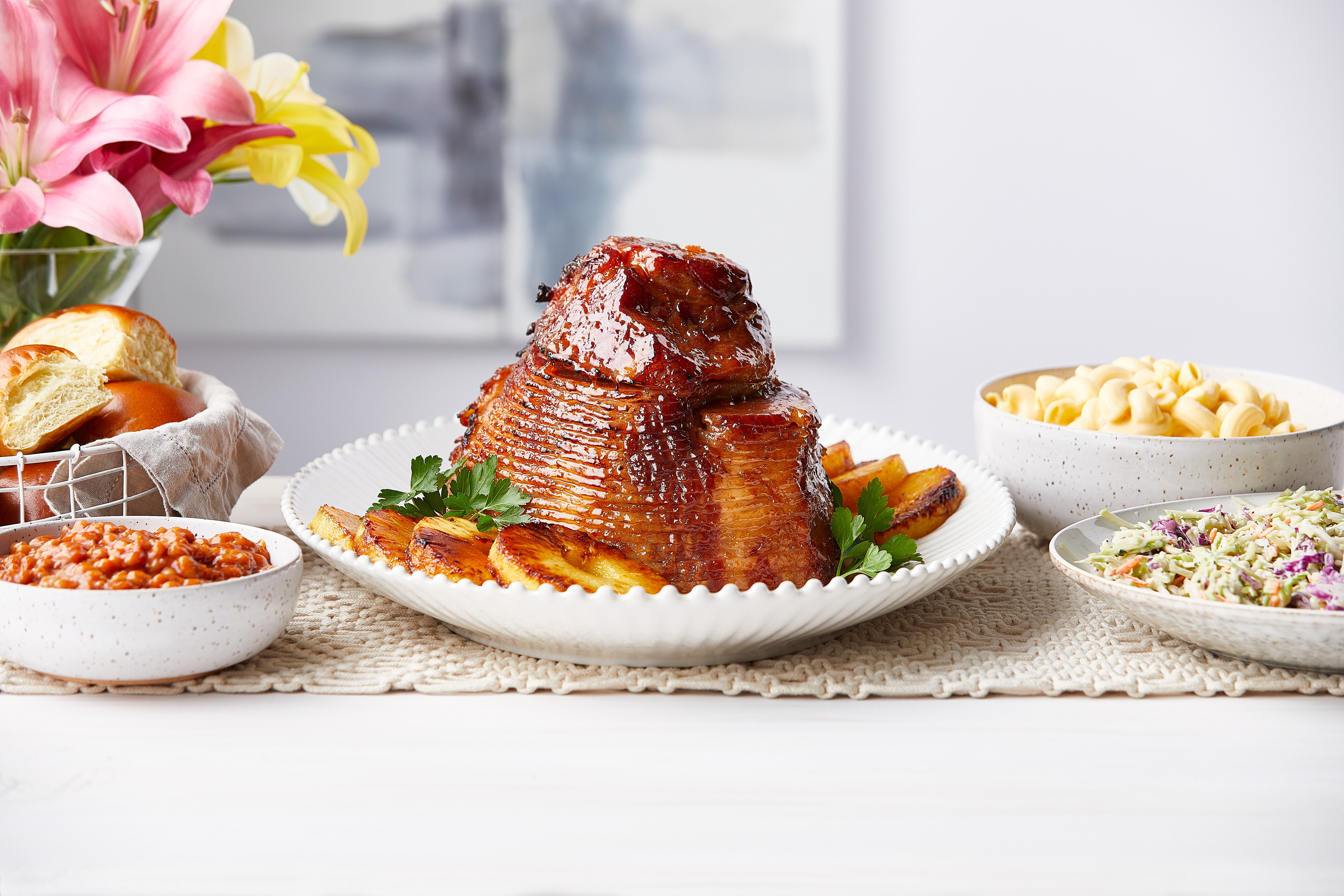 The Fresh Market is a specialty grocer focused on providing fresh, delicious food with friendly service in a warm and inviting atmosphere. From seasonal produce and exceptional meat and seafood, to signature baked goods and thousands of organic options, The Fresh Market is dedicated to offering guests the most delicious ingredients and inspiring meal ideas.
WHAT/WHEN:
The Fresh Market's March happenings
Fresh blooms are in sight and warmer weather is near – meaning it's finally time to celebrate the season's freshest picks! With Easter only a few weeks away, there's no better time to enjoy fresh produce and delicious meat and seafood than around the table with loved ones. To say hello to spring, The Fresh Market's 176 store locations warmly welcome guests to experience the following sampling events and holiday meals this March:
New Tastes Sampling Events – March 10 & 11 from noon-4 p.m.
With a new season right around the corner, it's the perfect time to tempt the taste buds with a variety of new items at The Fresh Market! Guests will be treated to the latest in fresh ideas and ingredients for their springtime recipes. Creative cooks can taste Vidalia onion fig pulled pork sandwiches, primavera lasagna, gemelli caprese pasta salad and chocolate mousse cake – just a few of the hottest new finds at The Fresh Market!
Sampling stations in each department will offer recipes fit for spring:
Nibble on a Vidalia onion fig pulled pork sandwich – made with Stonewall Kitchen's Vidalia onion fig sauce for a sweet taste of barbecue.
Sip on refreshing C2O coconut water made from young, green coconuts sourced from one inland area of Thailand, packed fresh with no added ingredients.
Taste the gemelli caprese pasta salad – prepared in store with marzetti gemelli pasta, fresh mozzarella, grape tomatoes, fresh basil and Cindy's White Balsamic Vinaigrette.
Pair primavera lasagna with pasta salad for a delectable dinner! The all-natural lasagna is made with whole milk ricotta cheese, spinach, carrots, zucchini, yellow squash and garlic with a creamy mozzarella and parmesan béchamel sauce.
Enjoy three flavors of crumb cake – original butter, raspberry and triple chocolate. Chocolate lovers can try a slice of chocolate mousse cake made from the finest Belgian chocolate.
Sample Halo Top – a light ice cream low in calories, high in protein and low in sugar. Perfect for those wanting a sweet treat without the guilt!
Easter Meal Ordering & Beef Tenderloin Cutting on the Floor – March 17 & 18 from noon-4 p.m.
The most important part of a meal is arguably the entrée, and The Fresh Market's whole beef tenderloins are the perfect centerpiece. Located in the meat department, half or whole strips can be custom cut to any desired thickness by The Fresh Market's in-house certified butchers. For added convenience, The Fresh Market will host Easter meal ordering directly in stores on March 17-18.
Spring Sampling Events – March 24 & 25 from noon-4 p.m.
To celebrate spring, The Fresh Market is whipping up fresh, healthy samples that incorporate peak season produce and foods! From healthy breakfasts made with berries, quinoa and almond milk, to comforting lunches consisting of soups and sandwiches, these recipes are sure to satisfy those welcoming springtime's seasonal bites.
Sampling stations throughout the store will welcome the tastes of the season:
The Fresh Market's slow cooker rolled oats, quinoa and cinnamon. Top with strawberries, blueberries and honey for a healthy, fulfilling breakfast!
Relish in southwestern hash brown scramble, stuffed with a scrumptious mixture of country sausage, cage free eggs, southwest vegetable mix, Alexia organic hashed browns and cheddar cheese.
Satisfy cravings with The Fresh Market's tomato zucchini soup – made with vine-ripened California tomatoes, zucchini, parmesan and herbs.
Dip a grilled cheese sandwich into the tomato zucchini soup for a comforting meal. This sandwich has a twist from the traditional grilled cheese – made from tomato basil swirl bread, fresh mozzarella and bacon.
Delight in a soft, flaky cream cheese biscuit topped with Stonewall Kitchen black raspberry jam, also great for breakfast breads or savory dishes such as roasted chicken or pork.
Indulge in a three layer mousse cake, including light vanilla cake, flavored custard and a French mousse on top – available in strawberry, lemon and key lime.
This Easter, The Fresh Market is making it easy to fill the basket and celebrate the season! For only $59.99, the Easter meal feeds eight to ten and is ready to heat, serve and enjoy. The festive fare starts with a seven- to nine-pound spiral sliced honey ham, double glazed with honey and brown sugar and smoked over hickory hardwood for a perfect flavor. The gluten-free entrée is served alongside two pounds of smokehouse barbecue beans; creamy macaroni and cheese; broccoli cranberry slaw with almonds; juicy and sweet sliced fresh pineapple; and 12 traditional dinner rolls. Finish off the meal on a sweet note with a tray of dense, fudge brownies covered in a decadent, fudgy icing! Order in store or online at thefreshmarket.com/products/easter-meal from February 28 to March 27 at 2 p.m., and pick up the meals in store on March 30, 31 or April 1 before 5 p.m.
Guests may visit thefreshmarket.com for more information and event updates.
WHERE:
The Fresh Market's 176 store locations nationwide
For local store information, please visit thefreshmarket.com/locatemystore.
MORE INFO:
For more information, please visit thefreshmarket.com and The Fresh Market on Facebook, Twitter, Instagram and Pinterest.
*Editor's note: When referring to the specialty grocer, please use "The Fresh Market" rather than "Fresh Market"