The Fresh Market Celebrates Taste of Summertime
Specialty grocer announces June schedule of in-store sampling events and Father's Day meal deal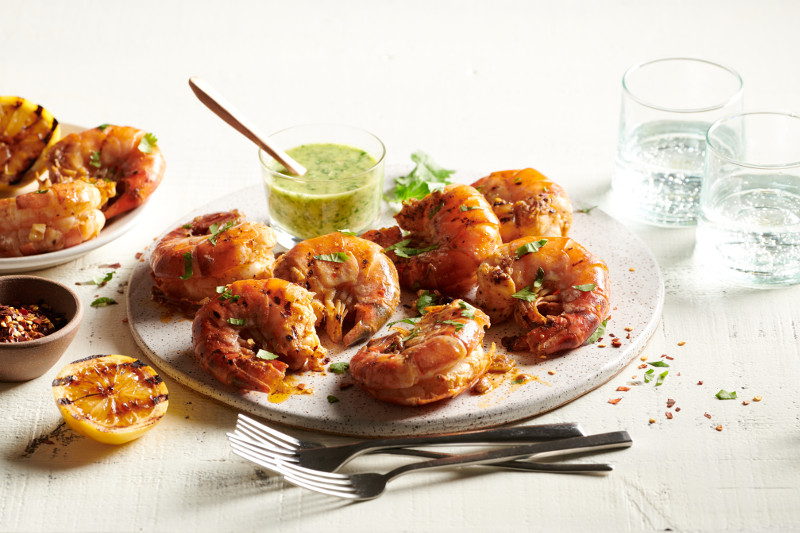 Wednesday, May 30, 2018 - The Fresh Market is a specialty grocer committed to providing fresh, delicious food with friendly service in a warm and inviting atmosphere. From seasonally fresh produce to exceptional quality meat and seafood, signature baked goods and thousands of organic options, The Fresh Market is dedicated to offering guests the tastiest ingredients and inspiring meal solutions.
WHAT/WHEN:
The Fresh Market's 176 store locations welcome guests to experience the following sampling events this June:
​
Sweet and Savory Summertime Favorites – Weekend Sampling Event – June 9 & 10 from 12 p.m. - 4 p.m.
​
Join The Fresh Market in celebrating the beginning of summer with sweet and savory summertime flavors like marinated grilled shrimp, Italian bruschetta and fresh fruit. Sampling stations include:
​
Outdoor Grill Station
​
Experience colossal grilled shrimp marinated and tossed in a savory, lemon herb Medlee Butter.
​
Snack on rustic panella bread artfully topped with DeLallo's authentic Italian Artichoke Bruschetta and handpicked herbs.
​
Savor sweet and flavorful grilled Eastern peaches and plumcots, a hybrid fruit between an apricot and a plum, glazed with The Fresh Market's creamy Caramel Dessert Sauce, and sprinkled with caramelized nuts.
​
Melon Station
​
Enjoy a melon station colorfully decorated with a large variety of specialty melon cubes including, but not limited to Athena, Summer Kiss and Dewlicious melons. Then, treat your taste buds to a sweet and juicy watermelon and peach summer salad.
​
Refresh with The Fresh Market's Sparkling Italian Mineral Water in citrus or lime flavors.
​

​Father's Day Weekend Events - ​ June 15 to June 17
​
Father's Day Meal Deal
​
This Father's Day, The Fresh Market is helping treat dad to a delicious meal deal he'll love - for only $29.99. Available in-store from June 15-17, the Father's Day meal deal features four gourmet burgers; smokehouse barbeque beans; creamy coleslaw; crisp corn; freshly baked, golden potato hamburger buns; a mini seedless watermelon; and several choices of mouthwatering desserts top off the sweet deal. ​
​
Prime Beef Tenderloin Cutting on the Floor – June 16 & 17 from 12 p.m. – 4 p.m.
​​
Located in the meat department, guests can choose from premium choice whole beef tenderloin as well as prime whole beef tenderloins and have them custom cut to any desired thickness by The Fresh Market's in-house certified butchers.
​
Wild and Spicy Summertime Favorites – Weekend Sampling Event – June 23 & 24 from 12 p.m. - 4 p.m.
​
The Fresh Market continues to celebrate summertime flavors with a cookout and tasting event featuring spicy sausages, peppered onion rolls and grilled veggies. Sampling and cutting on the floor stations include: ​
​
Outdoor Grill Station
Try mild Italian pork sausage paired with fresh-baked, pepper fennel onion rolls; grilled, fresh-cut, Southwest veggies, prepared daily in store; and The Fresh Market's organic, custom-blend spicy brown mustard bursting with flavor.
Wild Salmon Cutting on the Floor
To celebrate the beginning of wild salmon season, guests will be guided by one of The Fresh Market's seafood specialists to select the filet of their choice, cut to order. Choose from a variety of textures, cuts and the deepest of pinks to satisfy your craving for this rare, mid-summer treat. (Selection between Sockeye and King salmon may vary depending on store location, as availability fluctuates throughout the season.)
​
Guests are encouraged to visit www.thefreshmarket.com/grilling for more information on their local Taste of Summertime Weekend sampling events and to explore grilling tips, flavorful recipes and more.
WHERE:
The Fresh Market's 176 store locations nationwide. For local store information, please visit thefreshmarket.com/your-market/store-locator.
​
MORE INFO:
For more information, please visit thefreshmarket.com and The Fresh Market on Facebook, Twitter, Instagram and Pinterest.
* Editor's Note: ​ When referring to the specialty grocer, please use "The Fresh Market" rather than "Fresh Market"
​