The Fresh Market Celebrates Summer Grilling, Seasonal Pairings and Decadent Desserts
Specialty grocer announces July schedule of in-store sampling events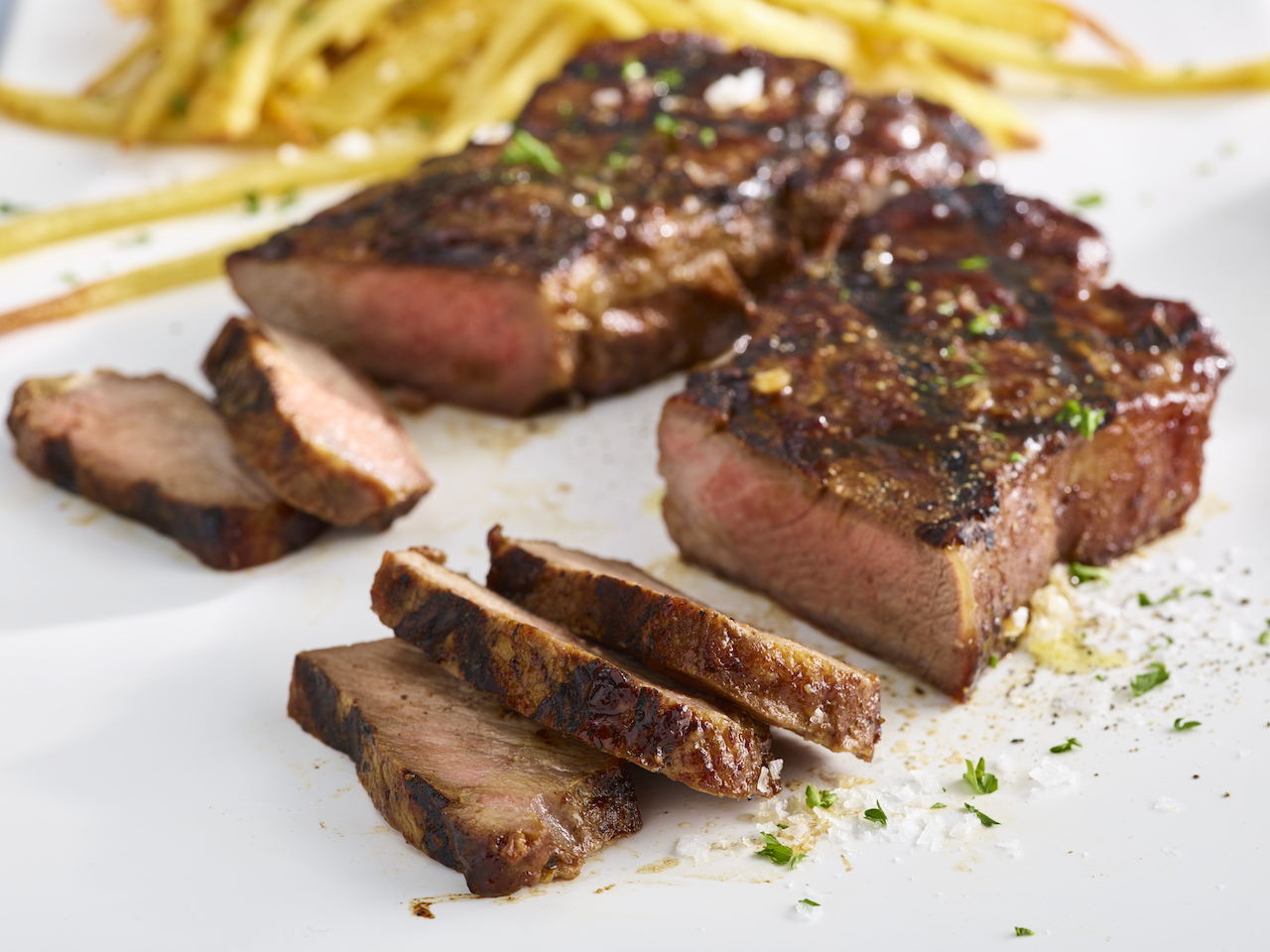 WHO: ​ ​ ​ ​ ​ ​ ​ ​ ​ ​ ​ ​ ​ ​ ​ ​ ​ ​ ​ ​ ​ ​ ​
The Fresh Market helps guests make everyday eating extraordinary with time-saving meal solutions, unique ingredients and delicious food for any occasion. From fresh produce and exceptional meat and seafood, to signature baked goods and thousands of organic options, this specialty grocery retailer has something to please every palate. 
WHAT/WHEN:
The Fresh Market's 176 store locations welcome guests to experience the following sampling events this July:
Grilling Favorites and Summer Sides– Weekend Sampling Event – June 30 & July 1 from 12 p.m. - 4 p.m.
To help guests prepare for an unforgettable Fourth of July, The Fresh Market will be offering samples of its favorite grilled flavors and summertime sides such as marinated grilled shrimp, gourmet burgers and refreshing salads. Sampling stations include:
Outdoor Grill Station
Experience colossal, easy-to-peel shrimp available on wood grill planks or skewers ready for the grill.
Select from a juicy bacon cheddar, portabella gouda or bleu cheese gourmet burger patty between a warm brioche hamburger bun. Finish it off with The Fresh Market's flavorful Anything Goes Sauce.
Summer Sides
Savor the colorful Elote corn salad blended with chopped jalapeno, queso fresco cheese, red onion, sweet lime juice and spicy cumin.
Taste a spicy Mojito lime quinoa salad made with crisp cucumber, sweet raisins, lime juice, mung beans, creamy coconut, minced mint leaves and fresh parsley.
Sizzling Steaks, Vibrant Veggies and Sensational Starters – Weekend Sampling Event – July 14 & July 15 from 12 p.m. - 4 p.m.
The Fresh Market continues to celebrate summertime flavors with savory steak and lighter fare alternatives like grilled veggies and luscious cheese and crackers, followed by a twist on traditional hummus. Sampling and on-the-floor custom meat cutting stations include:
Outdoor Grill Station
Try a grilled veggie kit loaded with red and orange peppers, asparagus, yellow squash, zucchini, onion and portabella caps.
Sensational Starters
Sample our new and exclusive Spanish goat cheese or seasonal strawberry hummus paired with La Panzanella croccantini crackers that embody Italian tradition in every bite.
USDA Prime NY Steak Cutting on the Floor – July 14 from 12 p.m. – 4 p.m.
At this sampling event located in the meat department, guests can choose from Premium Choice or USDA Prime NY strip steak and have it custom cut to any desired thickness by The Fresh Market's in-house certified butchers.
Seasonal Salmon and Decadent Desserts – Weekend Sampling Event – July 28 & 29 from 12 p.m. - 4 p.m.
Join The Fresh Market in celebrating wild salmon season capped off with after-dinner treats during a tasting event featuring creamy ice cream, novelty cheesecake and a fruity cocktail. Stations include:
Sweet Treats and Cool Cocktails
Cool off with coconut milk-based Nada Moo ice-cream, flavored in Birthday Cake Cookie Dough, a delicious combination of classic vanilla ice cream with layers of frosted yellow cake, chocolate cookie dough and colorful sprinkles.
Indulge in The Fresh Market's brand new tangy key lime cheesecake, topped with whipped cream and pieces of lime candy.
Cool down with a refreshing ginger and lemonade spritzer made with sweet lemonade apples.
Wild Salmon Cutting on the Floor
To celebrate wild salmon season, guests will be guided by The Fresh Market's seafood specialists to select the filet of their choice, cut to order. Choose from a variety of textures, cuts and the deepest of pinks to satisfy your craving for this rare, mid-summer treat. (Selection between Sockeye and King Salmon may vary depending on store location, as availability fluctuates throughout the season.)
Guests are encouraged to visit www.thefreshmarket.com/grilling to explore grilling tips, flavorful recipes and more.
WHERE: ​ ​ ​ ​ ​ ​ ​ ​ ​ ​ ​ ​ ​ ​ ​ ​ ​ ​
The Fresh Market's 176 store locations nationwide. For local store information, please visit thefreshmarket.com/your-market/store-locator.
MORE INFO: ​ ​ ​ ​ ​ ​ ​ ​
For more information, please visit thefreshmarket.com and The Fresh Market on Facebook, Twitter, Instagram and Pinterest.
* Editor's Note: ​ When referring to the specialty grocer, please use "The Fresh Market" rather than "Fresh Market"