The Fresh Market celebrates Mother's Day and Memorial Day weekend with special sampling events
Specialty grocer announces May schedule of in-store sampling events; recognizes military service with weekend discount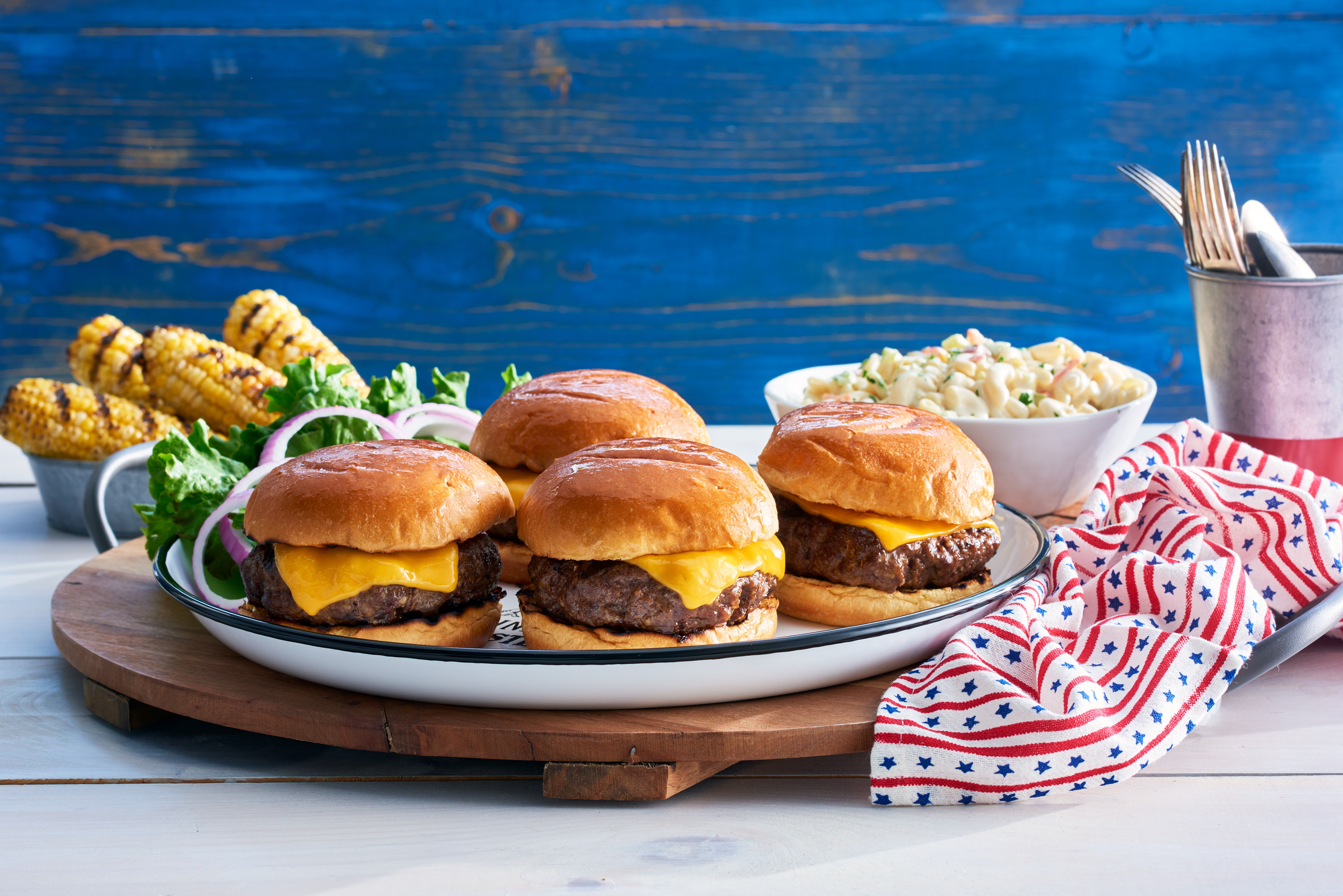 Wednesday, May 2, 2018 — The Fresh Market is a specialty grocer focused on providing fresh, delicious food with friendly service in a warm and inviting atmosphere. From seasonally fresh produce to exceptional quality meat and seafood, signature baked goods and thousands of organic options, The Fresh Market is dedicated to offering guests the tastiest ingredients and inspiring meal solutions.
WHAT/WHEN: ​ ​ ​ ​ ​ ​ ​ ​ ​ ​ ​ ​ ​ ​ ​ ​ ​ ​ ​ ​
The Fresh Market's 176 store locations welcome guests to experience the following sampling events this May:
Mother's Day Sampling Event – May 5 & 6 from 1-5 p.m.
To prepare for a memorable Mother's Day, The Fresh Market is offering guests samples of sweet treats and savory dishes that Mom will love for breakfast, brunch or dessert. Sampling stations throughout the store include:
A refreshing seasonal fruit salsa made with sweet strawberries, juicy watermelon hearts, plump blueberries and The Fresh Market's tangy balsamic glaze served with The Fresh Market's organic tortilla chips and fresh squeezed lemonade
A variety of delicious brunch favorites including Priscilla's Broccoli Cheddar Quiche; scrumptious chocolate and cinnamon chip scones paired with Rigoni di Asiago Nocciolata's Dairy Free Organic Hazelnut and Cocoa Nut Spread; and "everything" bagels topped with a smoked salmon and caper cream cheese spread
Indulgent desserts including hand-dipped, chocolate covered strawberries; The Fresh Market's Belgian chocolate assortment in five delicious flavors; and Cool Haus Street Cart Churro Dough Ice Cream, featuring a creamy, brown butter ice cream mixed with cinnamon sugar churro dough and chocolate chip swirl
Aromatic cups of Blue Lotus Golden Masala Chai Tea and The Fresh Market's signature cinnamon hazelnut coffee ​ 
Prime Beef Tenderloin Cutting on the Floor – May 5 from noon to 4 p.m.
Located in the meat department, guests can choose from prime whole beef tenderloin as well as premium choice whole beef tenderloin and have them custom cut to any desired thickness by The Fresh Market's in-house certified butchers.
Prime New York Strip Steaks Sampling Event – May 12 & 13 from noon to 4 p.m.
During this special event, guests can sample USDA prime New York strip steaks cooked to order. ​ Known as the "best of the best" for its exceptional marbling and tenderness, this cut of steak is flavored with The Fresh Market's signature rub and marinade of custom spices. 
Memorial Day Weekend Sampling Event – May 26 & 27 from 1-5 p.m.
Join The Fresh Market for a Memorial Day Weekend cookout and tasting event including handmade burgers, seasonal produce and summer delights, such as fruit and ice cream sandwiches. Sampling stations include:
Outdoor grilling area featuring The Fresh Market's gourmet burgers, which are ground fresh daily and handmade in stores, served with Stonewall Kitchen's flavorful horseradish aioli; grilled Halloumi cheese with Stonewall Kitchen blueberry jam; and grilled Portabella mushroom caps paired with Stonewall Kitchen's sweet and savory maple balsamic dressing
Mouthwatering summer fruit featured in The Fresh Market's tropical luau bowls paired with crispie cookies and a variety of fruit dips and dessert sauces, including dark chocolate and creamy caramel
Custom ice cream sandwiches made with The Fresh Market's Old-Fashioned Ice Cream in vanilla bean and French vanilla; freshly-baked, mini chocolate chip, sugar and honey oatmeal cookies; and fancy fixings such as chopped walnuts, crispy coconut chips and tart dried cherries
To honor those who've served and in recognition of National Military Appreciation Month, The Fresh Market will offer a 10 percent discount from Saturday, May 26 through Monday, May 28 to guests who show active or retired military identification.
Guests are encouraged to visit www.thefreshmarket.com for more information on their local Memorial Day Weekend sampling events and to explore grilling tips, flavorful recipes and more.
WHERE: ​ ​ ​ ​ ​ ​ ​ ​ ​ ​ ​ ​ ​ ​ ​ ​ ​ ​
The Fresh Market's 176 store locations nationwide. For local store information, please visit thefreshmarket.com/your-market/store-locator.
MORE INFO: ​ ​ ​ ​ ​ ​ ​ ​
For more information, please visit thefreshmarket.com and The Fresh Market on Facebook, Twitter, Instagram and Pinterest.
* Editor's Note: ​ When referring to the specialty grocer, please use "The Fresh Market" rather than "Fresh Market