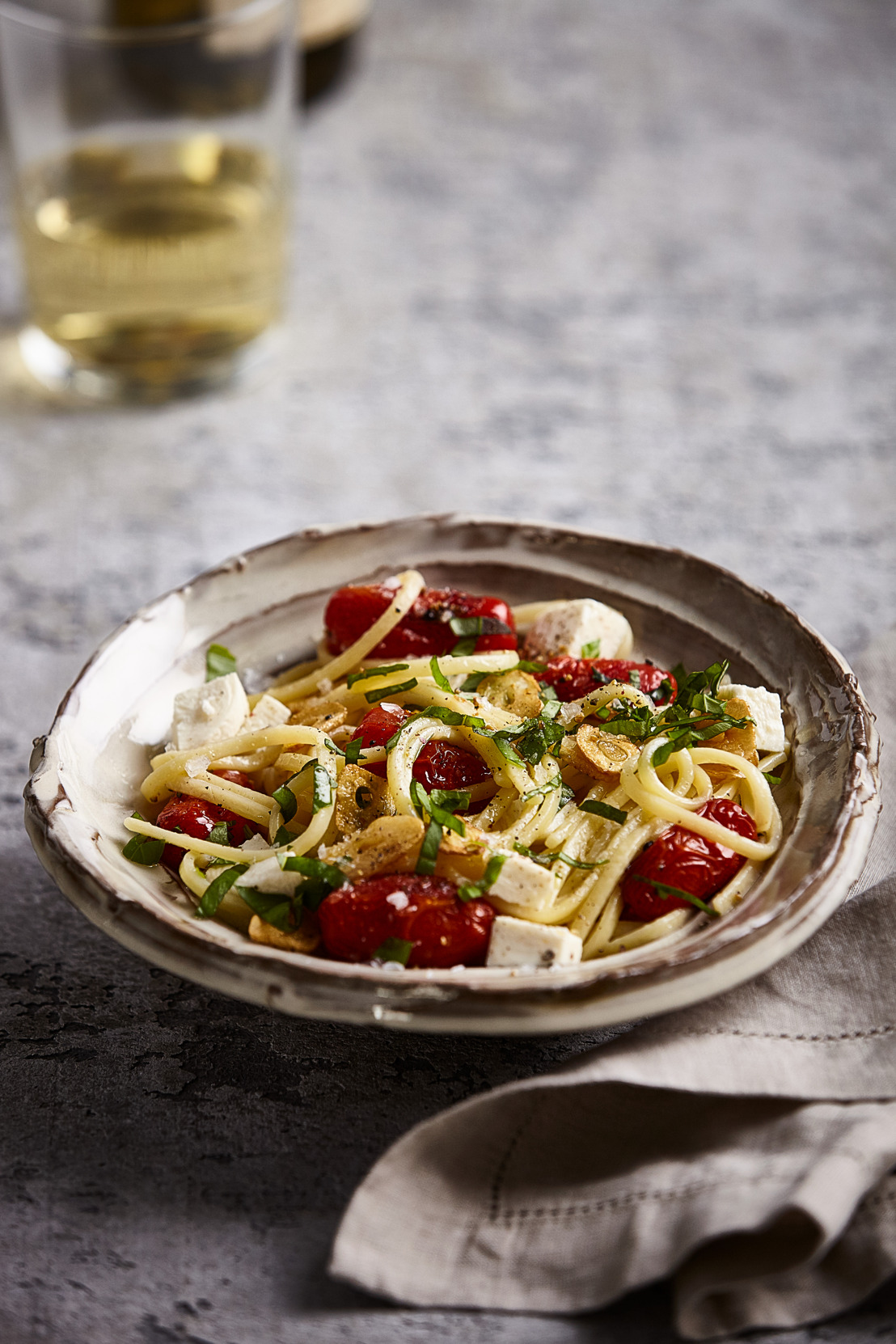 Make March delizioso with "Flavors of Italy" at The Fresh Market
Celebrate Italian cuisine with sampling events, tastings, recipe ideas and more
Monday, March 6, 2017 — The Fresh Market is a specialty grocery retailer focused on providing fresh, delicious food with friendly service in a warm and inviting atmosphere. From seasonally fresh produce to exceptional quality meat and seafood, signature baked goods and thousands of organic options, The Fresh Market is dedicated to offering their guests the most delicious ingredients and inspiring solutions.
WHAT/WHEN: The Fresh Market's "Flavors of Italy"
This March, The Fresh Market will host "Flavors of Italy," celebrating the country's colorful flavors and beloved cuisine. Guests will find inspiration throughout the store from a selection of The Fresh Market's hand-picked, Italian classics that will be sure to make any meal bravissimo!
Artisan Pasta: Crafted in Umbria from high quality durum wheat grown on a 6th generation family farm, this artisan-crafted delicacy comes from a family enterprise 150 years strong. The bronze-die cut texture helps the pasta cook evenly and hold sauce. Our pasta is dried slowly at low temperatures for 36 hours, creating a deliciously lush texture when cooked.
Ciabatta Bread: With a thin crust and open, airy pockets inside, The Fresh Market's ciabatta is shaped and scored by hand and baked fresh in store. Enjoy this light, yet hearty bread with dips, spreads and cheese.
Fresh Mozzarella: The Fresh Market's hand-made mozzarella is a creamy delight that's crafted from simple ingredients. This cheese is a standout on its own or served Caprese style.
Parmigiano Reggiano: Made in Parma, The Fresh Market's salty and sharp cheese is aged a minimum of 18 months before it is months before it's evaluated by the Italian Consortium for approval. Only the highest quality wheels are shipped to The Fresh Market's stores.
Gelato: The Fresh Market's Gelato is made in Italy from an authentic recipe, with simple ingredients that are immensely flavorful. This gelato is slow churned in small batches and quickly frozen to maintain its rich, creamy texture.
Tiramisu: Delicate and creamy, The Fresh Market's tiramisu is made with mascarpone and ladyfingers imported from Italy. Complemented by subtle coffee and coffee liqueur flavors and lightly dusted with cocoa, this is an indulgent treat.
Cannoli: Crunchy and creamy in the same scrumptious bite, the crispy cannoli shells are flavored with cinnamon and honey and filled with a creamy, sweetened ricotta mixture studded with chocolate chips.
The Fresh Market's 178 store locations will offer guests a taste of Italian-inspired favorites throughout the store March 8-14 and 22-28, in addition to hosting weekend sampling events:
"Flavors of Italy" in The Fresh Market deli department:
Saturday, March 11 from 1-5 p.m.
Sampling of Mama Mancini Meatballs and Parmesan cheese
Sunday, March 12 from 1-5 p.m.
Sampling of mozzarella, grape tomato and basil skewer with balsamic vinegar; Mama Mancini Meatballs
"Flavors of Italy" in The Fresh Market grocery department:
Saturday, March 25 and Sunday, March 26 from 1-5 p.m.
Sampling of Italian Extra Virgin Olive Oil with bread; gelato; bakery bruschetta bread with deli bruschetta topping; Cannoli and Tiramisu; TFM Italian Mineral Water
Guests are also encouraged to visit thefreshmarket.com/flavors-of-italy for recipes, inspiration and more to celebrate the "Flavors of Italy" at home!
WHERE: The Fresh Market's 178 store locations nationwide
For local store information, please visit: thefreshmarket.com/your-market/store-locator .
MORE INFO: For more information, please visit thefreshmarket.com and The Fresh Market on Facebook, Twitter and Instagram.