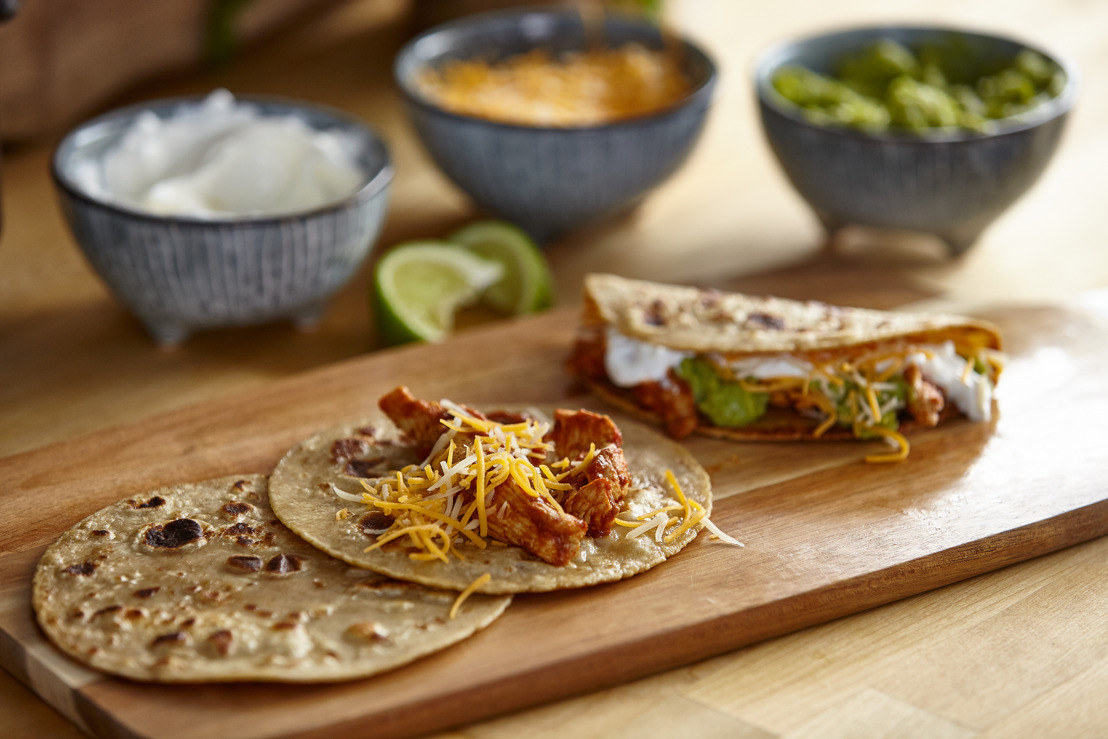 Kick into fall with The Fresh Market's September grab-and-go "Little Big Meal" offerings
Specialty grocer makes dining at home delicious and affordable with inspiring meal solutions each week
Tuesday, July 25, 2017 — The Fresh Market is a specialty grocer focused on providing fresh, delicious food with friendly service in a warm and inviting atmosphere. From seasonally fresh produce to exceptional quality meat and seafood, signature baked goods and thousands of organic options; The Fresh Market is dedicated to offering guests the most delicious ingredients and inspiring meal solutions.
WHAT/WHEN:
The Fresh Market's signature "Little Big Meal" program has been taking the guesswork out of preparing a deliciously different dinner at an affordable price for busy families each week since 2014. Available at all of the grocer's 176 stores nationwide, grab-and-go meals offer satisfying solutions to the perennial "What's for dinner?" question. Guests may simply stop by the "Little Big Meal" display any day of the week to choose from a variety of fresh ingredient options to help make every day eating nothing short of extraordinary.
Each "Little Big Meal" recipe is tastefully curated with the season's finest quality, hand-picked ingredients and offers a quick and easy wholesome meal for four – available throughout the month for $25 or less!
August 30 – September 5 – Burgers ($20)

Mouthwatering burgers are kicking off this month with a sizzle! Guests can choose either four juicy meats, such as bacon cheddar, blue cheese, portabella Gouda or garden fresh turkey burgers; two boxes of Amy's California veggie burgers; or two packages of portabella caps. Fold it all together with a four-count gourmet brioche hamburger bun and choice of cheese, including American, havarti, mozzarella, provolone, Swiss or pepper jack. Make it a meal with scrumptious sides of macaroni or potato salad and 4-pack white or bi-colored corn, and top it off with a choice of raspberry, almond, brownie or peanut butter and jelly pillow cookies. Fire it up and grill it out with this delicious meal for four!

September 6-12 – Pasta ($20)

Pasta la vista, baby! Satisfy carb cravings with this delectable dinner the whole family will enjoy. Choose between ground turkey or extra lean ground sirloin paired with fettucine, linguini, spaghetti or angel hair pasta. Sauce it up with fresh spinach marinara, garlic marinara, La Vodka or tomato basil pasta sauce. To add some greenery, guests can select from several fresh and delicious options, including Asian sesame, ultimate Caesar, endless summer or chopped sunflower crunch salad kits. Take-and-bake garlic knots complete a meal that everyone will enjoy!

September 13-19 – Tacos ($20)

The family will taco 'bout this meal for weeks to come! Kick it off with a choice of chicken breast strips or lean ground sirloin paired with taco skillet sauces in key lime cilantro, New Mexico, veggie or Texas original. Choose from flour tortillas or green chili, white or yellow corn tortillas and tasty cheese in mild cheddar, sharp cheddar, Mexican mix fancy or Colby jack fancy. Guests can rock the guac with a choice between original, spicy, homestyle or spicy pico, and top it all off with cinnamon crispies. This is a meal fit for a fiesta!

September 20-26 – Stir Fry ($25)

Guests can gear up for fall with The Fresh Market's final Little Big Meal offering of the month. Start things off with a vegetable stir fry kit, add sirloin steak or chicken breast strips along with a choice of long or short grain rice or organic sprouted brown basmati. Add flair and extra flavor with vegetable spring rolls, pork pot stickers or chicken pot stickers, and add The Fresh Market's own gluten-free teriyaki, sesame garlic or Thai peanut sauces to end things with a savory bang. This delicious dinner is sure to please every kind of culinary palette!
WHERE:
The Fresh Market's 176 store locations nationwide
For local store information, please visit www.thefreshmarket.com/locatemystore.
MORE INFO:
For more information on the "Little Big Meals" program, ingredients and recipe ideas, please visit www.thefreshmarket.com/littlebigmeal and follow along on Facebook, Twitter, Instagram and Pinterest.